Federal Premium Fusion MSR .223 is the ideal low-cost hunting ammo for the AR-15 platform.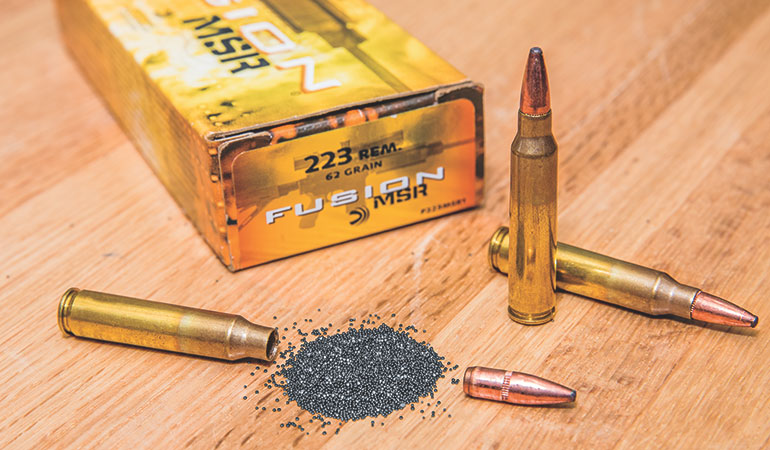 One of the most versatile loads in the Federal Premium hunting family, the Fusion line has been a staple among deer and hog hunters for years. Now available in an AR-­friendly configuration under the modern sporting rifle (MSR) moniker, Fusion is the best of both worlds for cost-­conscious hunters.
At the heart of the Fusion MSR load is a pressure-­formed lead core and molecularly fused jacket, making for an incredibly soft yet sturdy bullet construction that's well suited for hunting applications. The .223 Remington variant features a 62-­grain bullet that's effective at longer ranges on a variety of game. In states where it is legal to hunt with an AR, the 62-­grain .223 projectile has proven itself a worthy option for deer-­ and smaller-­sized game. As an added bonus, a 20-round box is priced under $30, which means practice at the range with the same load you'll take afield isn't a problem.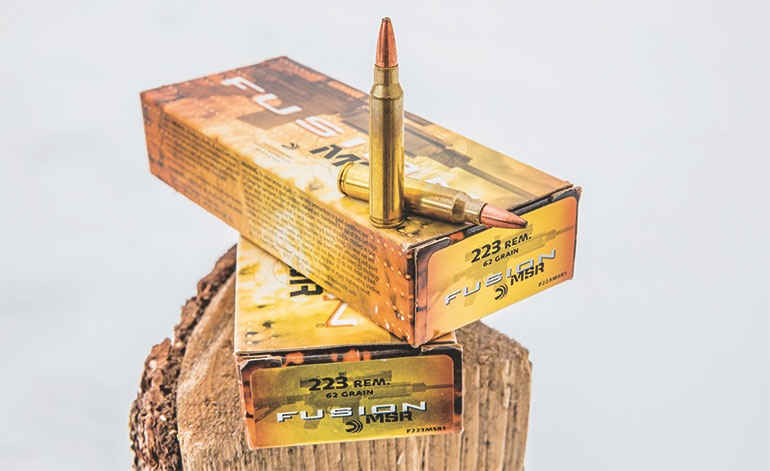 "It's a match made in heaven," said Jared Hinton, communications coordinator at Federal Premium. "The Fusion bullet performs well on game, is extremely malleable and leads to great expansion in the rifling and on target. But it's also tough enough to hold together, giving you confidence that the jacket and core aren't going to separate."
What makes the MSR load unique for AR enthusiasts is that it utilizes clean-­burning, low-­flash propellants. Not only does this increase visibility in low-­light situations for follow-­up shots, but it also increases velocity in shorter barrel lengths. It's ideal for carbine-­length rifles.
Hinton said Federal also uses a harder primer to give shooters an added sense of security when using a free-­floating firing pin.
"As most shooters familiar with the AR platform can tell you, the free-­floating firing pin on an AR leaves a mark on the primer upon cycling of the bolt carrier group. It's not dangerous, but it does leave a dimple in the primer," Hinton said. "To provide an even greater layer of safety, we used a harder primer, even further preventing an accidental discharge of the firearm and giving peace of mind to the shooter."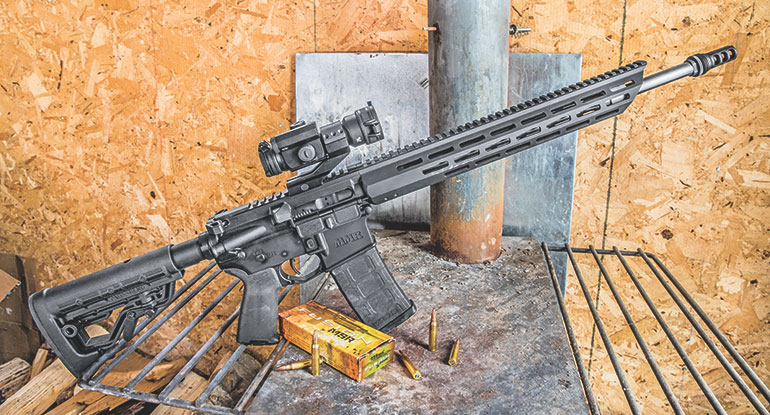 The 62-­grain load performed well in my accuracy testing, with a best group size of 1.31 inches from five, five-­shot groups fired from a Mossberg MMR Pro rifle with a Vortex StrikeFire II red-­dot sight. Group size averaged 1.91 inches, which is good using a 1X optic and is ideal for deer hunting in shorter shooting lanes or chasing hogs in the rice patties of South Texas.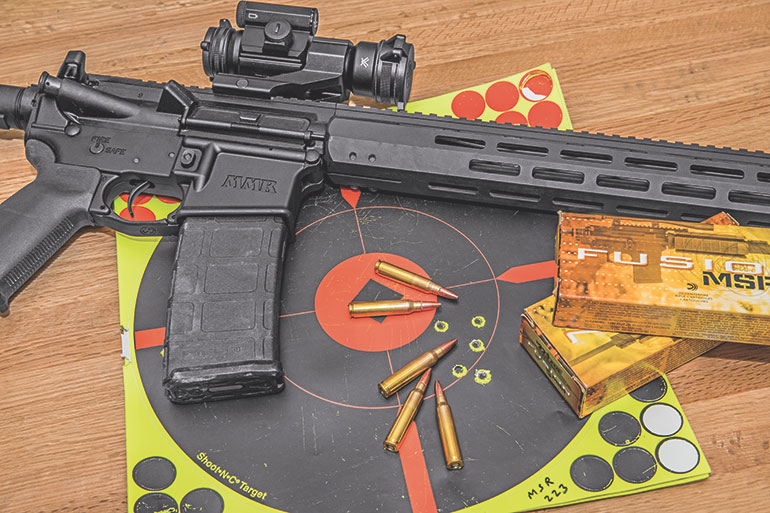 Average velocity recorded from the 18-inch barrel was 2,625 fps. Even in extremely cold conditions, the Fusion MSR load provided solid accuracy and consistent functionality in the rifle.