Description
350 Legend brass is a crucial component in reloading cartridges for rifles chambered in the 350 Legend caliber. It is a high-quality product that has been designed to meet the rigorous demands of hunters and target shooters. The brass is crafted with the utmost precision to ensure consistent performance and superior accuracy. One of the standout features of 350 Legend brass is its exceptional durability. This brass is built to withstand the rigors of heavy use, making it a reliable choice for long-range shooting and hunting. The durability of 350 Legend brass ensures that the user can rely on it even in challenging environments or under extreme conditions.
Another crucial feature of 350 Legend brass is its consistency. The brass is manufactured to meet strict quality standards, ensuring that each round is consistent in weight, length, and shape. This level of consistency is vital in achieving optimal accuracy and performance from your rifle.
One of the advantages of using 350 Legend brass is that it allows for easy reloading. This makes it an economical choice for those who shoot regularly, as it allows them to reuse the brass casings multiple times. The ease of reloading also enables shooters to customize their loads to meet their specific shooting needs.
When it comes to performance, 350 Legend brass excels. Its consistent weight and length, combined with its durability, ensure that each round performs at the highest level. The brass also has excellent resistance to deformation, which helps maintain accuracy even during rapid-fire shooting.
In summary, 350 Legend brass is a premium product that offers exceptional durability, consistency, and performance. It is an ideal choice for hunters and target shooters who demand the best from their ammunition. Its reliability and consistency make it an excellent investment for anyone who wants to achieve optimal accuracy and performance from their rifle.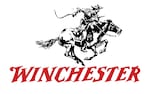 Product Information
| | |
| --- | --- |
| Cartridge | 350 Legend |
| Finish | Brass |
| Condition | New |
| Quantity | 100 Piece |
| Primed | No |
| Country of Origin | United States of America |